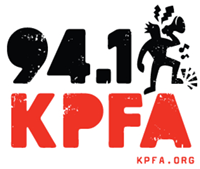 KPFA radio (94.1FM) aired an interview with PEER Director Khalid Mosalam on March 6, 2018, on "Upfront," a daily news broadcast that delivers local, state, and international coverage through challenging interviews, civil debates, breaking updates, and in-depth discussions.  The interview was a segment of the program "'It's not if, it's when' – How to Prepare for the Next Big Earthquake in the Bay Area."
Director Mosalam discussed building codes and retrofitting existing buildings. He also outlined damage expected to buildings, infrastructure and lifelines, and disruption to interconnected services after a large earthquake in the Bay Area.
Download the recording at https://archives.kpfa.org/data/20180306-Tue0700.mp3 and listen to the full 2 hour program or jump to 1-hour 33-minutes in the recording for Director Mosalam's comments.