Introduction
Our mission at the PEER Student Committee (PSC) is to engage and empower the earthquake engineering student community across PEER institutions and beyond. The PSC is structured to deliver targeted initiatives across three fronts: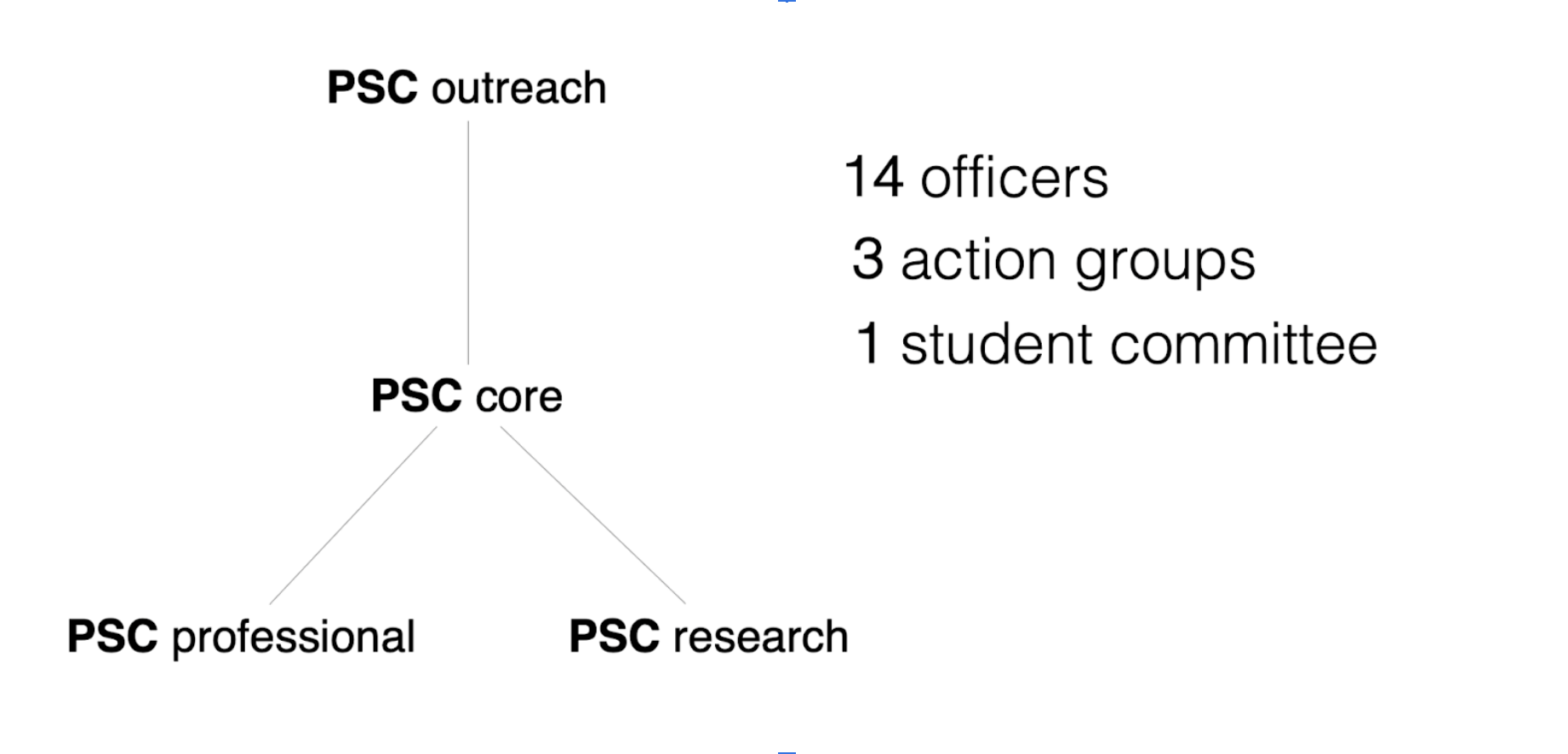 PSC Professional: bridging the gap between academia and the profession. Organizes events that showcase how earthquake engineering research is being used to innovate across the profession, and how students can best prepare themselves for a professional career.
PSC Research: empowering PEER student researchers. Organizes research seminars with distinguished faculty to spark new ideas, and research roundtables to exchange ideas across campus borders.
PSC Outreach: demystifying the path to an earthquake engineering career and encouraging students to join the PEER community. Organizes an annual mentorship program for domestic and international students.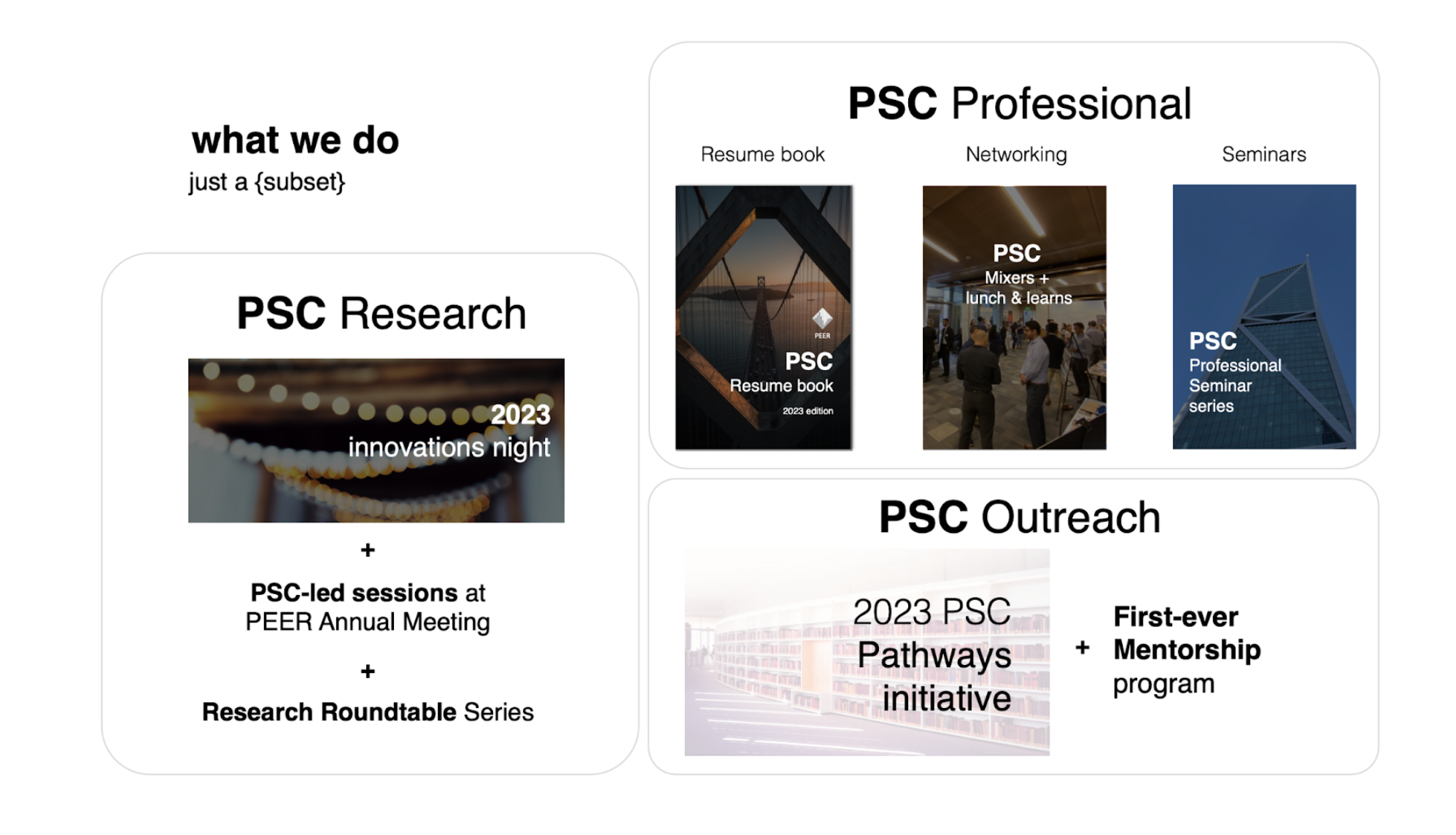 More details about specific programs will be shared in future newsletters and via this webpage. As a committee, we want to be a point of contact for all students interested in earthquake engineering. Feel free to contact any one of us.