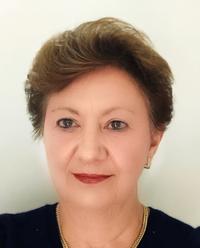 Anne S. Kiremidjian, Professor of Civil and Environmental Engineering at Stanford University, has been selected by EERI as an Honorary Member.  This award is bestowed upon members who have made sustained and outstanding contributions to the field of earthquake engineering and to EERI.
From 1987 to 2002 Professor Kiremidjian served as co-Director and Director of the John A. Blume Earthquake Engineering Center at Stanford.  Her current research focuses on the design and implementation of wireless sensor networks for structural damage and health monitoring and the development of robust algorithms for structural damage diagnosis that can be embedded in wireless sensing units. She works on structural component and systems reliability methods; structural damage evaluation models; and regional damage, loss and casualty estimation methods utilizing geographic information and database management systems for portfolios of buildings or spatially distributed lifeline systems assessment with ground motion and structure correlations.
Professor Kiremidjian is chair of the PEER Institutional Board, which is comprised of representatives from the PEER core institutions and Educational Affiliates.