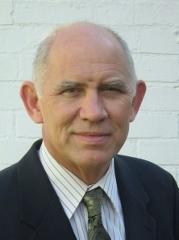 Bruce L. Kutter, Professor in the Department of Civil and Environmental Engineering at UC Davis, was awarded the ASCE H. Bolton Seed Medal for important and sustained contributions to the physical modeling of geotechnical and soil-structure systems to earthquakes, and for centrifuge research and continuing leadership in the field.

The Seed Medal is awarded for cumulative distinguished contributions. Kutter has demonstrated pioneering and cutting-edge works in geotechnical earthquake engineering through physical modeling testing. His continuing leadership has been acknowledged in the international collaborative works on the combination of centrifuge model tests and blind predictions by numerical models on earthquake response of soil structure systems, including liquefaction of foundation.

Professor Kutter is former chair of the PEER Institutional Board, which is comprised of representatives from the PEER core institutions and Educational Affiliates.