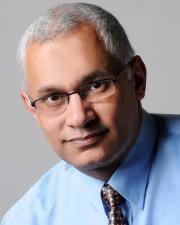 I am writing this message during the difficult time of the global COVID-19 crisis. I wish you and your loved ones safe and healthy days to come. I am optimistic this crisis will come to an end by all of us doing our civic duties including the very necessary "social distancing" and curtailment of all non-essential activities to take place from home as much as possible. In this regard, our sincere thanks and appreciation go to those heroes in the medical field and conducting essential functions as they put their lives at risk to help all of us. 
This virus outbreak clearly illustrates the need to prepare better for natural and man-made hazards and to avoid having them turn into disasters. Our emergency system is shown to be vulnerable during this pandemic. Accurate and comprehensive information communicated in a timely manner, combined with appropriate response to events of low probability but high consequence, are without a doubt paramount for a resilient society. Medical essentials and contingency plans to meet the basic human needs are the fuel for the engine of the economy to keep moving even if at a slower pace. The current crisis highlights how far we have come along as well as how much more we need to go. Another natural hazard (e.g., an earthquake or a hurricane) at this time could strain the limited resources further. For example, had the M6.5 Idaho earthquake (March 31, 2020) occurred at a less remote location or the M5.7 Utah earthquake (March 18, 2020) had a larger magnitude, additional stresses and challenges could have emerged.
PEER operations have adjusted to the recent and extended California directive to "stay at home," with work continuing via intact power and telecommunication networks. Visit the PEER website at https://peer.berkeley.edu to see news about the new PEER-Bridge Research program and RFP as well as other developments.
--Khalid Mosalam, PEER Director