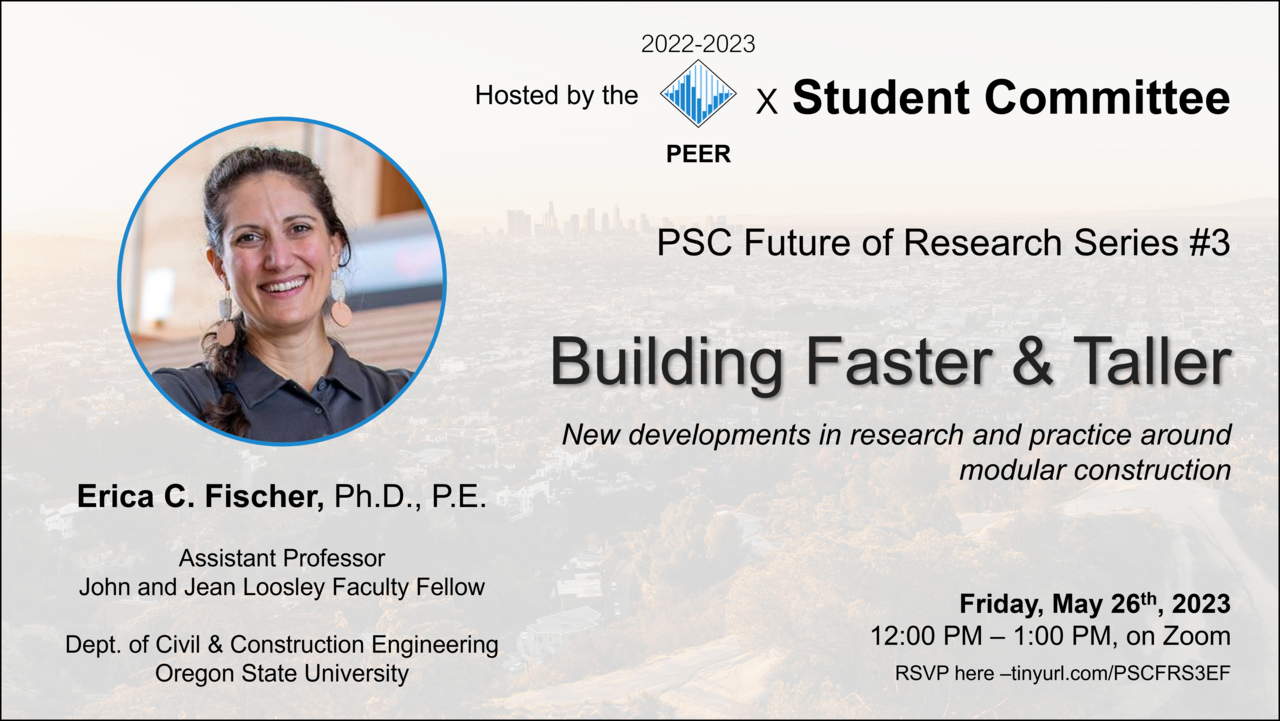 PSC Future of Research Series #3
Title: Building Faster and Taller - New Developments in Research and Practice Around Modular Construction
Speaker: Prof. Erica C. Fischer
Date and time: May 26th, 12:00pm to 1:00pm
RSVP and more information here: tinyurl.com/PSCFRS3EFD
Join us for the next lecture in the 'Future of Research' seminar series, where we delve into the revolutionary world of modular construction with Prof. Erica Fischer. In this presentation, Prof. Fischer will explore the cutting-edge concepts of modular construction and its vast applications and how research at Oregon State University is developing methods to enable mass timber high-rise modular construction. Discover how modular construction holds the key to addressing labor and housing shortages while facilitating rapid construction methods for post-disaster reconstruction and the establishment of patient care facilities in critical situations such as earthquakes and pandemics.