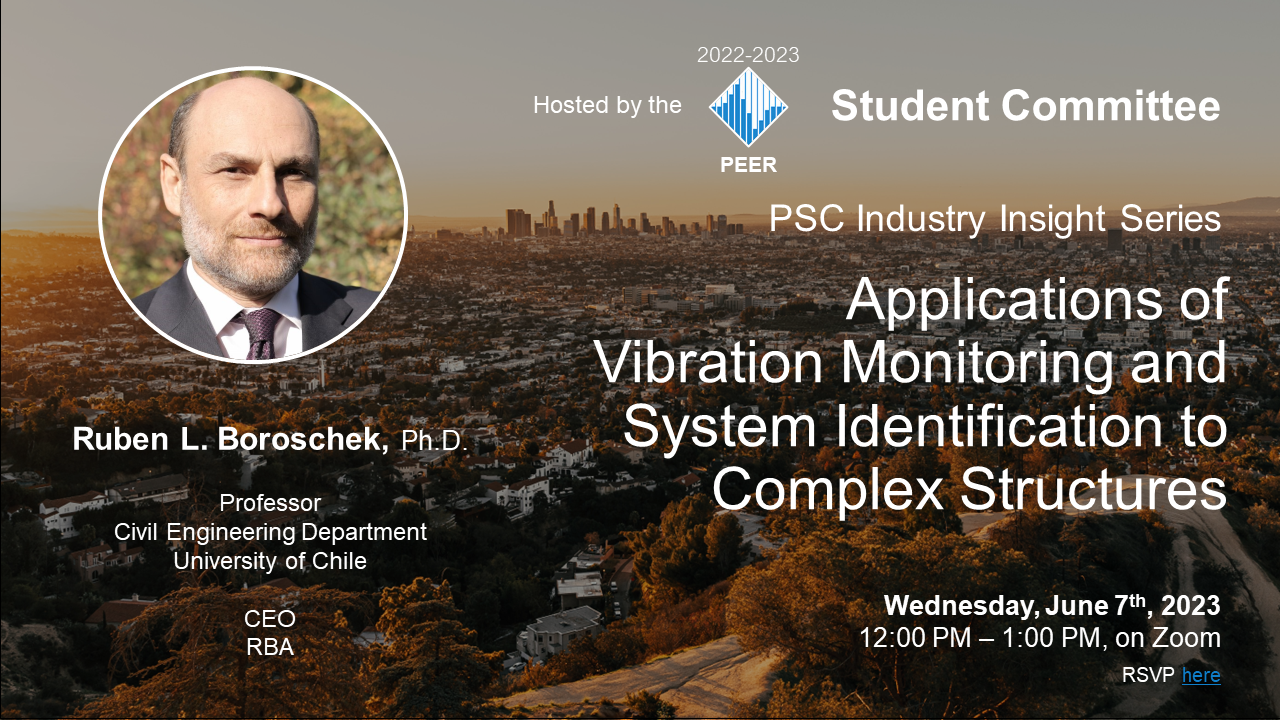 PSC Industry Insight Series #4
Title: Applications of Vibration Monitoring and System Identification to Complex Structures
Speaker: Ruben L. Boroschek, Ph.D.
Date and time: June 7th, 12:00 PM – 1:00 PM
RSVP and more information here: https://forms.gle/RFPtVniu3Njaqz5f6

Join us for an exciting presentation by Dr. Ruben Boroschek, where he will delve into the applications of vibration monitoring and system identification to complex structures. With his extensive experience in earthquake and ambient records analysis, system identification, and damage detection, Dr. Boroschek brings invaluable insights into practical applications that go beyond traditional research areas. Gain knowledge on the state of health and compliance with analysis and design objectives, as well as the industry's needs and expectations.