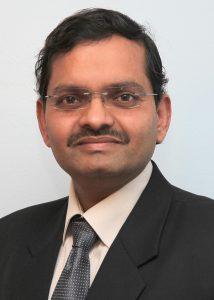 The Pacific Earthquake Engineering Research Center (PEER) is pleased to announce the appointment of Dr. Amarnath Kasalanati as Associate Director of Operations & Strategic Initiatives.
Amarnath is a registered Professional Engineer in the state of California. Prior to joining PEER, Amarnath was with Dynamic Isolation Systems (DIS) for 19 years, serving as the Director of Engineering for most of the duration. As a key member of the management team, he traveled widely to promote high-performance design and was responsible for overseas business development. He was instrumental in research and development at DIS including multi-directional spring unit, floor isolation system, 3-D isolation platform and re-tooling of Viscous Wall Dampers for US applications.
Dr. Kasalanati also served as a member of ASCE 7-16 Code Committee for Chapter 17 (Seismic Isolation) and as a working group member for 3rd and 4th Editions of AASHTO Guide Specifications for Seismic Isolation Design. Currently he is part of the peer review group for the Study of Damping Technologies for Tall Buildings by CTBUH.
Amarnath's research interests include structural control, experimental investigation, and analysis & modeling of seismic isolation and energy dissipation devices. He has been involved in collaborative research with institutions such as UC Berkeley; University of Nevada, Reno; SUNY University at Buffalo; UC San Diego; NCREE MATS facility, Taiwan; and E-Defense Testing Facility, Japan.
"We are delighted to have Amarnath as our new Associate Director," said PEER Director Khalid Mosalam. "With broad experience in research and design, combined with business experience in promoting higher performing structures, Amarnath can help the mission of PEER and help its long-term growth."  Amarnath can be reached at amarnath1@berkeley.edu.