I wish all of you a wonderful 2017. It has been a year since I assumed the PEER directorship and I would like to share with you some of the progress made in 2016. The main theme of activities in 2016 was making a stronger engagement of the PEER community. Major activities and news in 2016 are: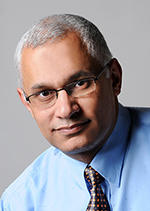 1. PEER has been working on organizational structuring, which includes securing the position of Associate Director for Operations and Strategic Initiatives, with support from the College of Engineering of UC Berkeley. PEER has conducted a comprehensive search, and I am happy to announce that Dr. Amarnath Kasalanati has accepted this position starting March 1

st

, 2017. Amarnath has a Ph.D. in Structural Engineering from SUNY, Buffalo, in 1998 and has been the Director of Engineering at DIS, Inc., since 2000. More news about Amarnath will be released soon.
2. PEER has completed several projects with the California Seismic Safety Commission (CSSC) and California Governor's Office of Emergency Services (CalOES). We are currently working with USGS & CSSC for the HayWired rollout initiative and how it is related to PEER's mission. More information will be released around March 2017.
3. Internationally, PEER is now an active board member of two important international organizations listed below. This extends PEER's outreach to global research collaborators, and gives PEER the opportunity to have input on research agendas.

a. ILEE "International joint research Laboratory of Earthquake Engineering" headquartered at Tongji University, China. This relationship facilitates possibilities for PEER researchers to conduct future research at this outstanding testing facility.
b. GADRI "Global Alliance of Disaster Research Institutes" headquartered at Kyoto University, Japan. This relationship gives PEER access to key institutions that conduct research in hazards related to and beyond earthquake engineering.
4. You may have read about "PEER Research Project Highlights" about projects currently funded by PEER's Transportation Systems Research Program (TSRP). These Research Project Highlights are now documented in the PEER News webpage.
6. We have been busy with CalTrans to start issuing RFPs from our TSRP and CalTrans Lifelines program. One RFP has already been issued from the Lifelines Program and proposals are now being reviewed. The review process will be finalized soon to issue the first award in response to this reinstated RFP process. Other RFPs are being drafted and either approved or awaiting approvals from CalTrans or from the PEER research committee.
7. PEER is considering expanding the research committee to include members from several core campuses, Caltrans, and our Business & Industry Partnership (BIP) program.
8. PEER helped organize an NSF-funded US-Japan-New Zealand Workshop [PI: Bray] on Liquefaction that took place on the Berkeley campus on November 2-4, 2016.
9. PEER is taking the lead, in collaboration with LBNL, in organizing an invitation-only Pacific Rim Forum on the Earthquake Resilience of Nuclear Facilities to take place on the UC Berkeley campus on January 23-24, 2017.
10. PEER continued its strong presence in major national (e.g. 2016 National Earthquake Conference, May 2-4, 2016, Long Beach) and international (16WCEE) conferences and also continued its support of EERI, USRC, and FEMA/ATC activities for the "Development of Performance-based Seismic Design Guidelines: Phase 2 – Development of Performance Based Seismic Design Criteria."
13. We are considering making the PEER Meeting a bi-annual event, and the next meeting will be scheduled for 2018.
It has been a busy year and we look forward to 2017 being even more productive with continued support and engagement from the entire PEER community. I welcome your input and feedback on increased engagement of the PEER community with your PEER Center. Please contact us at peer_center@berkeley.edu.