2020 PEER Annual Meeting
The Future of Performance-Based Natural Hazards Engineering
Background image: I-House image
The 2020 PEER Annual Meeting will be hosted at the International House on Thursday, January 16, and Friday, January 17, 2020.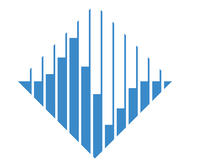 "The Future of Performance-Based Natural Hazards Engineering," will feature the role of trans-disciplinary performance-based engineering for natural hazards to inform how communities can better achieve economic and community resilience. The meeting will open on Thursday, January 16, with forward-looking plenary sessions that will include topics that look beyond an individual facility to systems and regional scale applications, as well as multi-hazard environments. On Friday, January 17, concurrent breakout sessions are formatted for detailed discussion and engagement of researchers. All sessions will feature research, its implementation, and discussion of advancements needed for the future.
This is the premier research and application meeting with a unique collaboration of academic researchers and industry practitioners investigating systems beyond individual facilities and multi-hazard environments.