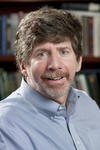 Greg Deierlein, Professor in the Department of Civil and Environmental Engineering at Stanford University and Director of the J.A. Blume Earthquake Engineering Center at Stanford, has been honored with inclusion by ASCE in its 2019 class of Distinguished Members for major contributions to advancing the state of the art in computational and experimental methods for nonlinear structural performance assessment, characterization of structural material and component behavior, fracture and stability of steel structures, performance-based engineering, and community resilience for earthquakes and other hazards.
Professor Deierlein was PEER Deputy Director (2000-2007), and is highly engaged with PEER-funded research.  He recently worked on updating the PEER Tall Buildings Seismic Design Guidelines, and he was on the steering committee of the 2019 PEER Annual Meeting. He is working on "Accounting for Earthquake Duration in Performance-Based Evaluation and Design of Bridges," and he is currently a Working Group Leader on the PEER research project, "Quantifying the Performance of Retrofit of Cripple Walls and Sill Anchorage in Single Family Wood-frame Buildings", funded by the California Earthquake Authority.  

"PEER congratulates Greg on this news of ASCE's recognition of his expertise, and we are indeed fortunate to have him so engaged in PEER activities and research," noted Khalid Mosalam, PEER Director.

Read more at ASCE's announcement at https://news.asce.org/deierlein-named-distinguished-member/.